Eco Tourism & Himachal Homestays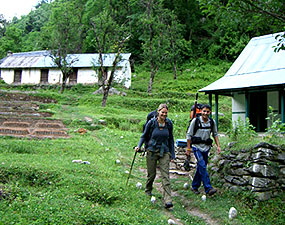 Eco-tourism in a broad sense, means venturing into and enjoying nature in such a way as to assure that the negative impacts on the cultural and natural environment are minimized and militates. It is, therefore, responsible tourism that besides being ecologically and cultural sensitive, helps the local communities in realizing the social and economic benefits.
The 'Eco-Tourism in incorporates much more than the commonly perceived tourism of just enjoying the cool climax of the state without bothering about its effects on the environment. It is rather proposed to be an educational experience for the tourists. Under this program the tourists would be taken on the journey through the rich cultural and ecological diversity of the state and would be exposed to the customs and rituals of the area they visit. And all this under continuous reiteration of conservation values in their subconscious mind.
WILD IN ADVENTURE TRAIL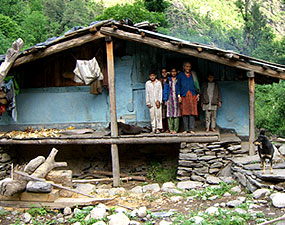 Himachal offers the concepts of Ayurvedic system of medicine and an opportunity to visitors to enjoy the Himalayan Bio-diversity in natural habitat.
Any form of tourism that showcases the rural life, art, culture and heritage at rural locations, thereby benefiting the local community economically and socially as well as enabling interaction between the tourists and the locals for a more enriching tourism experience can be termed as rural tourism.
And who is really really interested to an experience oriented the locations which sparsely populated, it is predominantly in natural environment, it meshes with seasonality and local events and is based on preservation of culture, heritage and traditions.